Great workplaces are no accident; neither is Great HR.
Imagine having your own dedicated HR Pro with real-world experience, working alongside you; backed up by a team of friendly HR Pros with the best tools, technology and remote work strategies. Gone are the days of uncertainty, sensitive employee relations issues and backlogged HR priorities. We will help you reset your culture and unleash its power. Help is here!
We are prepared and ready to help.
As the state of affairs with the coronavirus (COVID-19) continues to develop around the world, our entire team is ready and standing by to help business leaders like you. You rely on us every day for your professional HR needs, and we're going to continue to provide reliable access to the important HR services you count on. I want to personally thank you in advance for reaching out to us. We are here to help.
We wish you well, good health,  and all the success you can hold.
Bernadette
Who We Support
Always a professional and very knowledgeable in all areas of Human Resources. It is such a comfort to have someone to go to whenever you had a question….Her classes/coaching were very informative and very easy to follow.
As a member of the Richmond Art Center Board, I've seen firsthand, the tremendous work that Bernadette Jones has done for the Art Center. Her expertise and professionalism have guided the board and staff through very challenging and crucial HR issues…. I would recommend Bernadette highly for HR consulting.
Why Visionova HR
Yes, it does matter. Especially when it comes to handling employee relations issues, and compliance. On average, our HR Support Center Pros and local Pros have more than 10 years of real-world experience, answer thousands of HR questions each month, and hold a PHR or SPHR Certification. Our local pros regularly speak at industry conferences, conduct workshops and provide workplace training and development.
No matter what they tell you, Human Resources is always about people. We view our clients as partners and not as transactions. We make HR simple, personal, and approachable. You can focus on running your business, and we will handle HR along the way.
As an HR Consultant, we believe it is not enough to merely know the rules and best practices but, we are in the trenches with you, side by side. We listen, recognize and value you.
We have one goal, to help our clients build, strengthen, and achieve their mission and vision. How? By providing great HR support, tools, and collaboration.
We thought there were just a few areas that we needed help with and shortly thereafter, it became clear that we pretty much needed a major HR overhaul….By giving us the tools and tips on how to better communicate with each other and taking a closer look at outdated policies and practices has changed the way we work and have fun together.
Organizations wanting to get clear on their people processes – both compliance and the 'softer' side of human resources infrastructure should consider Bernadette Jones and Visonova… Bernadette always put the client's needs first. She is thoughtful and professional and knows her stuff.
With Visionova's support, we have developed a plan to improve our practices and update the tools we use…Visionova has helped us to organize and prioritize tasks, and this in turn has motivated us to move on items that previously felt overwhelming and intimidating.
Services to Suit Your HR Needs
Do you have a dysfunctional workplace? People are the heartbeat of a healthy culture. If your culture is miss-aligned with your mission and values your organization is in trouble. You've likely experienced a workplace that's chaotic and stressful, where employees are not excited to come to work. Either intentional or not culture is the beliefs and values that we encourage, support, or tolerate. It's not at all what we say, but what we do, how we act, and how we work or don't work together.
If your workplace has spiraled into a stressful, unproductive space and retention has become a spillway, you've just made the case for your "Culture Reset."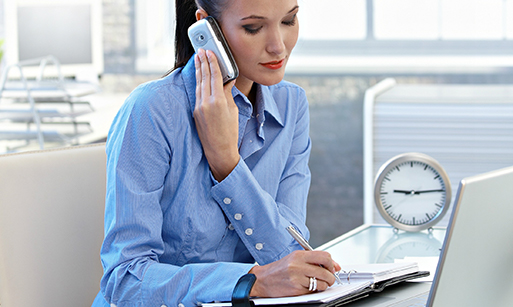 We support our clients with the safety net of a HR department and peace of mind that their business is compliant with the latest regulations, and prepared for any employee issue big or small. Going it alone may save money in the short term—but one bad hire and a lawsuit can cost your tens of thousands and send your business into free-fall. Our affordable Monthly HR Subscriptions help you mitigate risk while increasing employee engagement.
We have a team of Certified HR Professionals ready to help ensure your business is protected.
There are a few things that can take your organization-and all your hard work-down fast. Like not having an employee handbook, having an out of date handbook, or having a boiler plate handbook written for some other organization. We create a culture-first employee handbook that sets the stage for a new hire to fit in and not have to figure it out on their own. What about employee claims? Your personalized employee handbook will cover the ever-changing state and federal laws, or not leave room for confusion and possible lawsuits?
We will design a customized culture-first employee handbook that reflects the current HR realities and gives you a solid foundation that covers all the bases-and then some.
We believe that proactive, customized, training makes the difference between a good workforce and a great one. Our programs feature an extensive range of topics, from customer service training, to coaching first-time supervisors as they take on more significant responsibilities. Helping key leaders ignite a culture of engagement, and manage the performance of their teams. Our HR Pros can keep you in compliance by facilitating California AB-1825 Mandated Supervisor Harassment Prevention Training for your staff and supervisors. Ongoing training programs helps you stay competitive and increase your bottom line.
The only thing worse than training employees and having them leave is not training them and having them stay. – Henry Ford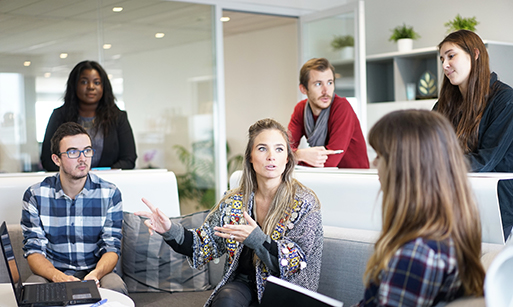 Now you can provide your staff with access to an anonymous workplace hotline, professional advice, and other practical solutions to help get ahead of problems that might adversely impact their work performance, health, and well-being. Create a win-win workplace culture through our Employee Assistance Program (EAP), Human Resource Q& A On-Demand and Anonymous Hotline Services.
Employee support services are an affordable "Win-Win HR Solution" to help you compete—and defend your small business in the battle to recruit and keep great talent.
Streamline your Hiring Process with VisionovaHR and JazzHR. We have teamed up for a powerful, easy-to-use, and affordable recruiting platform. Will conduct the screening for you, conduct your first phone interview and replace the painfully time-consuming tasks of screening applications, sorting emails, scheduling disruptive walk-ins. We have a centralized applicant tracking system that saves time and consistently results in making better hires.
Built for Small Businesses, Simple, affordable and personable so you can focus on growing your business.
Recent Blog Posts
Written by Christy Kotowski on March 17, 2020 at 10:10 AM Public health officers in seven counties of the San Francisco Bay Area issued orders on March 16, 2020 directing residents to shelter in place [...]
Are you ready to close your doors in the event of a shelter-in-place order or stay at home order  in your county? Does your business continuity plan include an emergency remote-work plan in the event [...]
Published by EEOC Pandemic Facts The spread of the Coronavirus (COVID-19) has employers rightly concerned about how to handle threats of contagion in the workplace. Along with those worries come concerns about violating other laws [...]